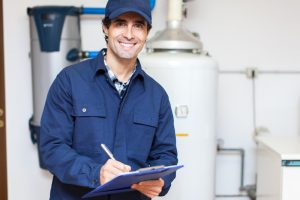 There are some appliances in your home you only use seasonally, like your air conditioner or heater. Because of their infrequent use, you probably pay a bit of attention to their care—scheduling maintenance and repairs when needed.
There are other systems, however, that become such an everyday part of life that we take them for granted—your water heater is at the top of this list.
It's very important to pay attention to signs that your water heater is malfunctioning or aging to a point that replacement is near. Except for the case of an aging water heater that may be beyond help, the sooner you call for water heater repairs, the easier and less costly it will be to actually fix this appliance when it's having problems. But, what should you watch for?