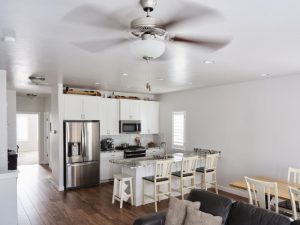 American homes throughout the decades have been built with the kitchen serving as the central focal point, for the most part. For this reason, when folks move into an older home, it's typically the first thing they want to remodel. That's great! There are definitely some factors to keep in mind though.
Sure, you've considered the outward appearance of your kitchen. But what about the hidden plumbing components? The water line that runs to your dishwasher, the one that runs to your fridge, and of course, your kitchen sink and garbage disposal system? And let's not forget to mention your gas lines, if you use a gas-powered stove!
As you can see, a kitchen remodel isn't a job to just jump into without some thought. Fortunately, we're here to help with the process.