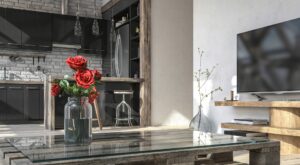 Kitchen remodeling in O'Fallon, MO comes with its own unique challenges, but there's one challenge that every kitchen remodel faces: budget. It's not easy to put every aspect of a kitchen remodel into a perfect budget scope with a neat and tidy bow on top.
It's the opposite–things get messy during remodel budgeting, so we've decided to share some of the best secrets to budgeting your next remodel. It's time to stop stressing about it by implementing these tips.
Make a List of Big Purchases Ahead of Time
Have your heart set on a specific refrigerator? Maybe a more elegant backsplash? It's important to prioritize your big purchases now so you don't end up spending more money later.
At first, you're going to have too many items on your list. It's just what happens. The hardest part isn't the initial list of big purchases–it's cutting it down and prioritizing which ones you want or need the most.
Choose the Materials Next
It's difficult to not simply choose the best-looking materials for every aspect of your kitchen, but compromises may have to be made. Once you have the major appliances/purchases sorted and the materials, you've covered many of the big steps in ensuring you have a smooth (and budget-friendly) kitchen remodel.
Work With a Designer
You know what you want, but how it all fits together is another story. Designers have an eye for small details that most of us don't, and their suggestions often lead to a more cohesive and pleasant space.
Work with a designer that can listen to what you want and find a way to incorporate it into a solid design. Before anyone starts ripping old cabinets out, you need to know how the finished product will look.
Factor in Installation Costs
Call for a quote. The designer, materials, and big purchases are their own costs, but the quote on installing everything you have planned is something else. You need to know what you're getting into.
Get multiple quotes and compare them to find out what works best for your budget, but keep in mind: a poor installation isn't worth the money you save compared to your other options.
Plan for Long-Term Energy Efficiency
Certain expenses can't be avoided. That being said, you can plan for long-term energy efficiency to save money over time and make appliances "pay for themselves."
Think about the long-term savings and factor it into your overall budget. If the upfront cost is bigger than expected, but you can level it off with energy efficiency savings over time, it may be worth going the extra mile.
It's Time to Remodel Your Kitchen
You don't have to break the bank to have the kitchen of your daydreams. Be realistic with your list of priorities, the features you want the most, and then set your budget around them.
DIY where you can, and think about the long-term play: is what you're buying now sustainable, long-lasting, and energy-efficient? If so, you're making a wise investment in your home for the future.
Contact Performance Plumbing today to schedule your next bathroom or kitchen remodel as soon as possible.