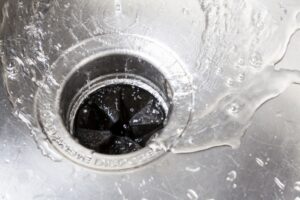 Chances are, you probably don't think about the drains and the pipes that run through your home all that often. That's okay, we wouldn't really expect you to.
But it's important to be aware that if your drains aren't kept in good shape, it can cause a number of problems for you in the long run. It's important to know when to call a professional for drain cleaning services, to keep your drains as healthy as possible.
And before you ask, no, that bottle of chemical drain cleaner you got at the store is not a good solution. While it can dissolve some types of clogs, it doesn't leave your system entirely, and can cause further clogs. Plus, the chemicals used in these "solutions" are caustic and can actually cause corrosion.