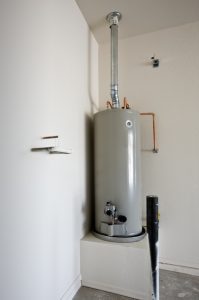 The short answer to this is "yes," which might leave you wondering why. We have the answers you seek!
First off, have you heard of hard water before? This is water with a high presence of minerals in it–namely magnesium and calcium, and sometimes even iron. For most people. these minerals are completely harmless to ingest. Unfortunately, though, it leads to scaling, which damages your plumbing.
Scaling is the name given to the deposits that get left behind due to these minerals, and they can impact your water heater worse than any other portion of your plumbing system. While scale can be cleaned relatively easily from a faucet, it's not so simple when it comes to your water heater. Read on to learn more, and when you're ready to schedule water heater maintenance reach out to our team!