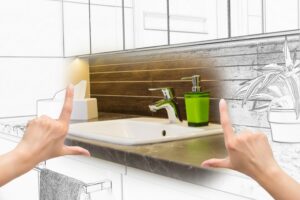 All right, well maybe we can't help you plan the perfect bathroom remodel, since everybody's idea of "perfect" is different. What we can do, however, is help you plan a bathroom remodel that leaves you with efficient plumbing and functional space. And we think that is pretty perfect!
The first step in planning a great bathroom remodel, of course, is contacting a professional plumbing contractor, such as us! You can try to tackle a bathroom remodel all on your own, but this could lead to damage or even an ineffective installation due to improper measurements. Our qualified professionals are standing by and ready to help with every step.
Read on as we uncover some of the most important factors to consider with your bathroom remodel, which will help it be a little bit closer to that perfection you're seeking.