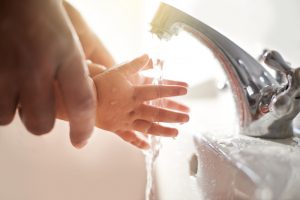 The number one way to keep your plumbing system healthy is by hiring professionals to work on your plumbing system. The standard of which professional plumbers work is in place to ensure that homeowners are left with systems that work as efficiently and effectively as they should for as long as they should. So, if you do find yourself in need of plumbing repairs or want to look into a new plumbing installation, be sure to call on our pros!
A licensed professional plumbing company will know how to do any job with utmost safety. Plus, we are licensed for plumbing work in our area. Keep reading for more benefits of professional plumbing services.
Thorough Training
If you decide to hire just any amateur plumber off the street, you could easily find yourself with less than ideal results. The same goes for hiring a general handyman who hasn't been specifically trained for this kind of work. What you need for your home is a plumber who has comprehensive training and education, which is needed to handle the worst of clogs and the trickiest of plumbing leaks.
Your Peace of Mind
Inexperienced or amateur plumbers may not always be available when you need them. But what does that mean for you if you have a plumbing emergency—say something like water gushing through your living area in the middle of the night? You need a trusted pro who can be available any time, for emergencies. After all, does any plumbing problem ever occur at a convenient time?
The Root Cause of the Problem Solved
Fixing a plumbing issue by patching up a leak may seem simple enough. However, this is usually just a temporary fix to a bigger problem. Our professional plumbers will investigate to find the exact cause of your plumbing problem, whether it's a pinhole leak or a drop in water pressure. Our professional plumbers service your entire plumbing system, not just the "problem area."
Work with Reputable Professionals
The plumbing pro you work with should have a good reputation among their existing customers as well as the sponsorship of professional organizations like the Better Business Bureau.
Pros Won't Waste Your Money or Time
Truly professional plumbers, like the ones on our team, pride themselves with doing a job right the first time, without any unnecessary waste of your time or money. Professional plumbing contractors do their due diligence in ensuring their employees are receiving the training, experience, and proper licensing required to perform high-quality work that leaves your plumbing system working as well as it should.
Should you encounter any sort of plumbing problem, it's important to remember that trying to repair it on your own could leave you with increased expenses, rather than savings. You may wind up calling in a pro anyway to fix the original problem as well as the damage that might have unintentionally been done later on.
When you need a professional plumber in St. Peters, MO, look no further than Performance Plumbing! Contact us today.