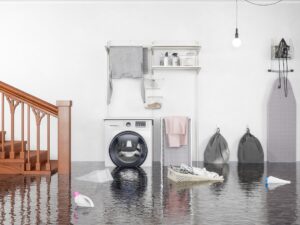 Whether you're adding on to your home or just replacing your laundry room water line, it's not a DIY type of installation. Laundry lines in O'fallon, MO need to be installed by professionals, so let's walk you through why that is.
Access to the Proper Tools and Equipment
Professional plumbers have the necessary tools and equipment to install water lines effectively. These tools may include pipe cutters, pipe wrenches, soldering equipment, and more. Without these tools, it can be challenging to install water lines properly, and for that matter, they may not even be up to code.
You May Not Know the Codes
A professional plumber will ensure that your laundry room water line installation is up to code and meets all local and state regulations. This is important because a poorly installed water line can lead to various safety hazards, such as leaks, flooding, and even fires. This is the last step you want to try and avoid with a DIY installation because it can result in fines as well as issues with personal safety.
Saves You Time
Troubleshooting takes ages, and it's inevitable during a DIY installation unless you're also an experienced plumber. Not only do professional installations finish quicker, but they save you time that you would otherwise spend installing that water line. You can devote it to DIY-friendly tasks around the house or wherever you see fit.
What Are the Other Benefits?
Beyond the basic benefits listed here, there are a few other reasons that it's better to go with a professional plumber for this sort of job than anyone else.
Liability Protection: If you attempt to install a laundry room water line yourself and something goes wrong, you are held liable for any damages or injuries that result (after all, it's your home). Hiring a professional plumber ensures that they assume liability for any problems that arise during the installation process.
Avoid Future Issues: A professional plumber will ensure that your laundry room water line installation is done correctly the first time, preventing future issues. This can save you money in the long run by avoiding costly repairs and replacements, so that way you aren't dishing out even more money and your own time for another DIY fix down the road.
Guarantees Quality: Hiring a professional plumber guarantees that the work will be done correctly and to a high standard. If any issues arise after the installation, a reputable professional plumber will provide a guarantee of workmanship, ensuring that any problems will be resolved quickly and efficiently.
Get it Done Right
Our professional plumbers are standing by, ready to assist you with laundry room water line installation as soon as possible. Be sure that the task is done properly and your laundry room won't have any pipe issues for years to come. We get it done right the first time so you don't have to worry about a thing.
Contact Performance Plumbing today to schedule laundry water line installation as soon as possible.