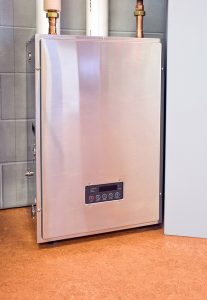 The short answer to this is going to be "probably!" But we promise to elaborate.
When it comes to standard storage tank model water heaters, it's clear why they need maintenance. They have several moving parts that work together to ensure the water that enters your home is safe for drinking, bathing in, cooking with, and cleaning with. There is one part in particular—the anode rod—that must be visually checked by a professional each year to ensure that the water heater isn't about to fall victim to rust and corrosion.
But this is all because this type of water heater stores water, whereas a tankless system doesn't. So does it really need maintenance? Well, if you have hard water in your community and/or your water heater is set to a high temperature, yes, yes it does.