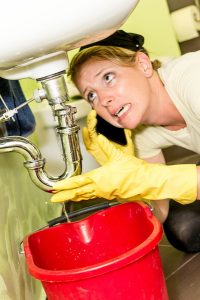 Homeowners often assume they can just get a general handyman to fix any problem they have—you pay less and they do an effective job, right?
Well, we know this seems like a viable solution to whatever your plumbing issue is, but your experience and the result will not be the same as if you had gone with a professional.
Our professional plumbers have been in the industry for a long time, so we have seen what can happen when homeowners believe in this common misconception. Plumbing isn't an easy job, and even something that seems simple could actually require special expertise.
It's vital that you hire a well-trained, licensed, and insured service professional when you need work done. Hiring a handyman might seem like a good way to save money, but hiring the wrong person for the job could actually leave you paying more to fix their mistake.