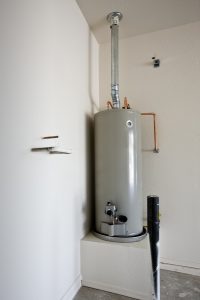 Water heaters are one of those things that many homeowners take for granted, even though it's something that's used every single day—could you imagine showering without hot water?
When it comes time to replace this system or install one in a newly constructed home, you want to make sure you're getting one that matches your household's specific needs, and isn't going to cost more than necessary to run, right?
One of the biggest decisions you'll have to make in this case, then, is whether to go with a traditional storage-tank water heater or do something different and go tankless. But what's the difference? And is one better than the other? Read on to learn more about both systems.