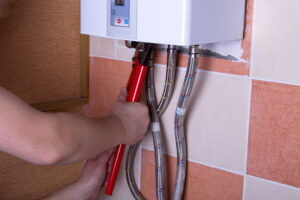 When most folks envision a water heater, they see a big tank, with pipes and water lines coming out of it. What if you take away the tank, though?
Maybe you're scratching your head–if you've never actually seen a tankless system in action, this is understandable. But it's just what it sounds like! It's a water heater that does not require the use of a tank holding gallons of hot water. It's a great piece of technology with a number of benefits.
Read on to learn what these benefits are!