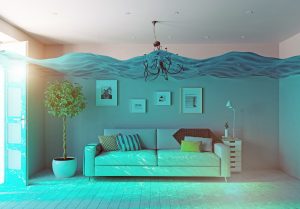 Plumbing leaks have the potential to cause quite a bit of damage to your home, not least because they often go a while before being detected. Annual plumbing inspection and maintenance appointments are ideal for detecting plumbing leaks before they get out of hand. Even if you are careful about scheduling plumbing appointments every year, though, you still need to keep an eye out for signs that your system has leaks in it. The faster you can identify leaks in your plumbing system, the more damage you can prevent. Have a look at the following tips that will help you identify leaks in your plumbing system early.
Check Your Water Meter
If you think there might be a leak in your home's plumbing system, one way to easily confirm it is to turn off all water appliances and then check your water meter. If the meter isn't running, then you either don't have a leak or you may have one that's too small to cause any symptoms yet. If your water meter continues to run, though, then you likely have a leak somewhere in the system. You'll need to have a professional plumber take a look at the system more closely to find out where exactly it is.
Falling Water Pressure
Dropping water pressure is never a good sign when it comes to plumbing systems. If your water pressure is falling in your plumbing system, it could mean one of two things: you have a leak, or you have a blockage. You should be especially concerned if the drop in water pressure affects the entire system, as that often means that the issue is located in the water line.
High Water Bills
If your water bills start to spike, without you actually using more from month to month than you normally do, it might mean that you have a large leak in the system. This is often one of the first signs that homeowners notice when they have a leak. Any leak (or leaks) large enough to cause a noticeable rise in monthly bills should be dealt with as quickly as possible, as it can likely inflict a large amount of water damage if it isn't dealt with quickly.
Visible Water Damage
Sometimes, leaks slip by unnoticed until they manage to rot out the surrounding area with water damage. It's not an ideal situation, obviously, but it does happen. If you notice water damage in any part of your home, it's a good idea to have a plumber take a look at it immediately. It might be just a minor leak, or it might indicate a much larger issue that can continue to cause problems if not addressed. Better to be safe than sorry.
Performance Plumbing offers comprehensive plumbing services in St. Charles, MO. If you need plumbing repair services of any kind, we can help you out. Contact us today to schedule an appointment with one of our experts. We will make sure that your system stays in good shape.