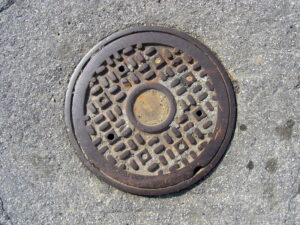 Nobody likes to think about one particular part of their plumbing system, but the truth is that it's maybe the most important part of the plumbing system, allowing for wastewater to safely and hygienically leave the property.
That's right, we're talking about your sewer line.
Not only can a sewer line problem—like a leak or a clog—be an incredibly frustrating issue, but it can be unhealthy for your home and family, plus just plain gross! Fortunately, though, there are signs you can watch out for that indicate a sewer line in disrepair, and then all you need to do is call on our team for quick and effective repairs.
Read on to learn what these signs are.
Puddles in the Yard
If your main sewer line has a leak, then you may discover puddles in your yard. It can be easy to shrug this off as a symptom of something else, such as a broken sprinkler head or even a recent rainy day, but if you notice the puddle isn't dissipating or you've ruled out these two issues, it could very well be a sewer line leak you're seeing.
Excessive Greenery
When your sewer line has a leak, it, well, acts as a natural fertilizer. As a result, you might discover very lush parts of your yard or your landscaping as it encourages your vegetation to grow more rapidly above where the leak is.
Foul Smells
Let's face it, a clogged or leaking sewer line is going to cause some funky smells. For instance, if it's clogged or backed up, then you'll likely notice foul odors coming from multiple drains in your home. If it's leaking, you may discover these smells elsewhere, like out in your yard.
Slow Drains
If the water in your sinks, your bathtub, or your shower isn't draining as fast as it used to, it could very well be due to a clogged-up sewer line. If you notice that multiple drains throughout your home seem to be clogged, it's time to give us a call!
Mold and Mildew Presence
A leak in your sewer line will create an excessive amount of moisture. Excess moisture can then lead to mold and mildew growth. If you do notice a sudden explosion of mold anywhere on your property, or you smell mildew with no other explanation, then you could very well have problems with your sewer line.
The best way to prevent a problem with your sewer line is to schedule routine plumbing maintenance and inspections with a trained and experienced team like ours. Our plumbers will inspect your sewer line and the rest of your plumbing system for minor issues that could potentially grow into much bigger problems, and when or if a problem does arise, we're here to help!
Please don't hesitate to reach out to our team for any professional plumbing services you need, or even if you just have a question.
When you need reliable service for your plumbing in Wentzville, MO, look no further than Performance Plumbing. Contact us today!