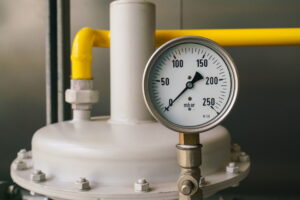 Installing a new gas line is a very specific project that you aren't likely to need more than once or twice for your home. This involves adding new gas piping throughout your home or property to extend your gas supply's reach to new areas.
So why would someone need gas line installation in O'Fallon, MO in the first place? There are a few reasons ranging from home improvement to new construction. Let's break them down.
You're Renovating Your Kitchen
You're finally getting that kitchen remodel you've been dreaming about. It involves switching things up and reconfiguring the layout of your kitchen. If the remodel involves relocating your gas stove, you may need a new gas line for its new location.
If you're upgrading to a higher BTU range, such as one that includes more burners, the gas line size requirements may be different. You may actually need a bigger line to run your stove efficiently, especially when all the burners are going at once.
There's an Addition Being Added to the Home
You're expanding and adding some serious square footage to your home. Maybe your current gas furnace isn't powerful enough to heat your new addition and it's time to add a secondary unit (it all depends on the project scope).
Accounting for the heating and cooling needs in your addition is a difficult task that requires precision and planning. Extending your gas line to other areas of your home is no small feat, and we're up to the task.
Switching to Gas Can Save You Money
Energy prices are always on the rise. While gas prices can fluctuate, they tend to rise and fall in favorable numbers as opposed to the surging price of electricity. While electric appliances have their place and purpose, they're not always ideal for your budget.
If you're remodeling, it's the perfect time to switch to gas to lower the cost of running your kitchen. Some home cooks prefer cooking with a gas range vs an electric one. If you cook at home a lot, the energy savings when you switch to gas will add up.
You Want to Add an Outdoor Kitchen
Outdoor cooking is an exciting way to spend time with your family, but it's not ideal to fire up a charcoal grill all the time if you plan on cooking outdoors somewhat often. An outdoor kitchen is a big investment in your home.
If you're installing a new outdoor kitchen space, you need a new gas line. Outdoor electric stoves are nice and all, but you can't always be sure that our Missouri weather will be kind to it. Gas is the way to go when it comes to an outdoor cooking space.
New Line? No Problem
Whether you're remodeling your kitchen, changing the location of your water heater, or upgrading an electric furnace to put your reliance on gas, we're right here to help. Call us to handle your new gas line installation project and ensure that this sensitive job is done right.
Contact Performance Plumbing today for professional and reliable plumbing services.