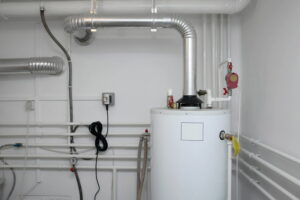 Your water heater is probably the most underrated appliance in your home. Think about it—you use it every day, but do you really think about it every day? Chances are, the answer to that is no. That is, no, until something goes wrong with it.
The fact of the matter is, no water heater lasts forever. But the good news is, if yours is getting ready to fail, upgrading to a new, higher efficiency model is only going to benefit you! Today's water heaters are much more efficient than those of even 5-10 years ago, which means that when you replace yours, you'll start saving energy and subsequently start saving money each month.
But, how do you know it's actually time to replace this system? Many homeowners, after all, wait until it's too late to upgrade theirs—meaning their water heater completely breaks down and they're left without hot water for days. This doesn't have to be your story! Read on as we uncover the signs that it's time for you to make the upgrade.