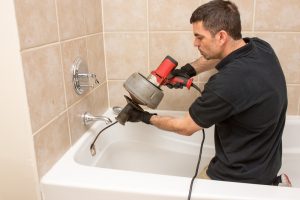 The short answer to this is, if you're using store-bought, chemical-based drain cleaners to relieve clogs, then no, you're not doing it right.
Using these chemical "solutions" is no solution at all and can actually do more harm than good to the health of your plumbing system. Sure, it may solve the problem in the short term, however, it will only exacerbate the problems you'll face later.
Read on to learn more about why you shouldn't use store-bought chemical drain cleaners, and how to clean drains the right way.